Pál Király
HE GOT LOST, BUT HE WON ANYWAY
In 1924 he set the basic marathon record for Hungary with a time of 2h50m19.8s. Marathon champion
of Hungary in 1925, 1926 and 1927. He won in Kosice despite running for three minutes in the wrong
direction – the organizers had to take him back to the place where he turned the wrong way. Died on
1 April 1969.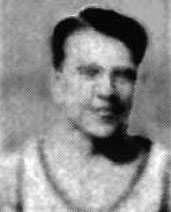 | | |
| --- | --- |
| Name: | Pál Király |
| Born: | 11.7.1896 |
| Nationality: | Hungary |
| Club affiliation: | SC Egyetértés |
| Personal record: | 2:41:55 |
Košice (MMM):
1925
winner
2:41:55 – course record
1926
3rd place
3:05:57
More information:
Olympic games (París)
1924
Majstrovské tituly:
Marathon champion of Hungary - 1925, 1926, 1927
Cross-country champion's title - 1924

Rekordy:
Hungarian record
in the 10 000 m race
three times (best time 32:46,6 - 1923)
Hungarian record
in the 20.000 m race
twice (best time 1:08:15,8 - 1924)
Hungarian record
in the 25 000 m race
1922 - 1:28:36,8
Hungarian record
in the hour race
1924 - 17.675 m