József Galambos
MOST VICTORIES OF ALL
The first time he took part in Košice was in 1925, and he finished in 2nd place with a time of
2h51m30s. In 1931 he came home behind J.C. Zabala in 2h47m56s. He achieved the same position
again in 1934. In 1935 he finished the KPM in 4th place, and he took part for the last time here
towards the end of his career in 1937. He is the most successful man in the history of the KPM, where
he won four times (1927, 1928, 1932 and 1933) and came in 2nd three times (1925, 1931 and 1934).
He died on 6 Feb. 1980.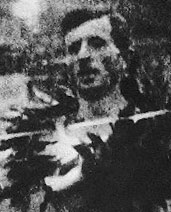 | | |
| --- | --- |
| Name: | József Galambos |
| Born: | 27.7.1900 |
| Nationality: | Hungary |
| Club affiliation: | SE Kisvárda, ESC Budapešť |
| Personal record: | 2:37:53 |
Košice (MMM):
1925
2nd place
2:51:30
1927
winner
2:48:25
1928
winner
2:55:45
1931
2nd place
2:47:56
1932
winner
2:43:14
1933
winner
2:37:53
1934
2nd place
2:42:57
1935
4th place
2:49:08
1937
17th place
3:13:15
More information:
Olympic Games (Amsterdam)
1928
49th place
3:05:58
European Championships (Turin)
1934
4.miesto
2:55:14
Majstrovské tituly:
Marathon Champion of Hungary - 1928, 1930, 1931, 1932, 1933, 1935, 1936
Rekordy:
Hungarian record in the 25 000 m race
1935
1:27:19,6
Hungarian record in marathon
four times
(best time 2:37:53,2 - 1933)