Désiré Leriche
HE WON ALSO THANKS TO HIS FRIENDS
The first French long-distance runner to appear on the Košice course. This poor Paris gardener was
only able to travel to Kosice thanks to a collection organized by his friends. He repaid them with his
victory, and he was never one to miss the chance of giving some altruistic help – there was great
demand for his autograph here, so he charged people for each one and gave the proceeds to the
poor in Kosice. He died in a concentration camp in 1944. In his honor in 2007 the Košice Peace
Marathon Committee organized the second edition of the Junior Relay race entitled "In the Tracks of
the Marathon Legends".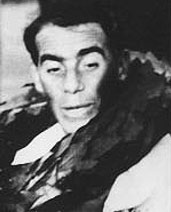 | | |
| --- | --- |
| Name: | Désiré Leriche |
| Born: | 1902 |
| Nationality: | France |
| Club affiliation: | ECB Montreuille |
| Personal record: | 2:43:41 |
Košice (MMM):
1937
winner
2:43:41
More information: