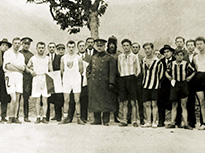 1924 | OLDEST MARATHON IN EUROPE
Eight Kosice Marathon Pioneers inspirated by the Olympic Marathon 1924 In Paris.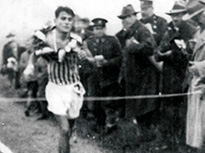 1931 | ARGENTINIAN OLYMPIC HERO
Juan Carlos Zabala presaged in Kosice his Olympic triumph in Los Angeles.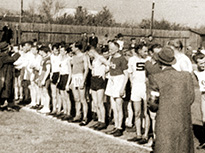 1945 | WAR IS OVER, WE CAN START AGAIN
Only a few months after the war´s suffering the marathon runners once again lined-up for their start in Košice marathon.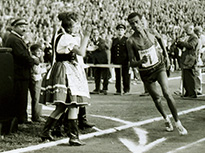 1961 | BIKILA´S FAMOUS RUN
Abebe Bikila, winner at the Rome Olympics, is welcomed by the crowded stadium.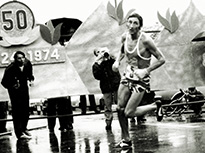 1974 | 50TH ANNIVERSARY CELEBRATIONS
The marathon lived to see its 50th birthday. Top favourite, Europian champion and Boston winner Ron Hill left the victory to his countryman Keith Angus.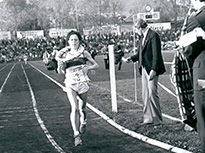 1980 | FIRST START OF WOMEN
The biggest successes were achieved by Christa Vahlensieck from Germany who is the five-time winner.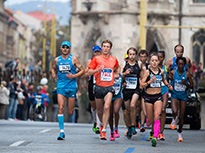 1989 | NEW CITY COURSE
This year the marathoners faced a city circuit for the first time. Its form was optimized over the next few year.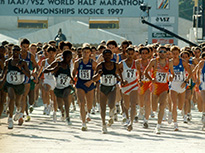 1997 | 6TH IAAF WORLD HALF MARATHON CHAMPIONSHIPS
In 1997 Kosice hosted the IAAF World Halfmarathon Championships, one of the IAAF most succesful road race events.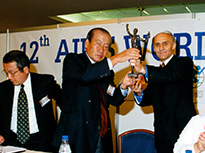 1999 | AIMS WORLD CONGRESS
Success of the IAAF World Championships has guaranteed Kosice the right to hold another important event, the AIMS World Congress.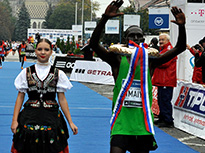 2012 | NEW COURSE RECORD
Lawrence Kimwetich Kimaiyo of Kenya wins 89th edition of the Kosice Peace Marathon in new course record 2:07:01.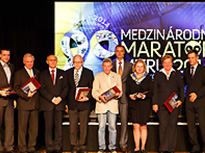 2014 | RESPECTED CONGRATULATORS
Marathon in Košice celebrated its 90th birthday andf among the congratulators there were plenty honoured guests like President of AIMS – Paco Borao, President of European Athletics – Hansjörg Wirz, President of Boston Marathon – Joan Flaminio, Founder of Berlin Marathon – Horst Milde or European Champion – Ron Hill.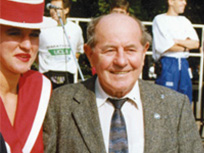 2017 | EMIL ZÁTOPEK
It has been 25 years since the last visit of legendary four time Olympic winner Emil Zátopek in Košice. For that reason marathon was dedicated to this exceptional athlete and Junior Relay runners carried his name along the course.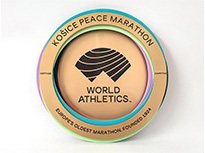 2020 | WORLD ATHLETICS HERITAGE PLAQUE
In October 2020 the Europe's oldest marathon, Košice Peace Marathon has been awarded the World Athletics Heritage Plaque, that is a prestigious recognition, awarded for an outstanding contribution to the worldwide history and development of the sport of athletics.