Read carefully all instructions concerning your start at the Kosice Peace Marathon which can be found by clicking on the corresponding link. We wish you a successful end of your training preparation and we are looking forward to meet you in Kosice.
PRESENTATION AND COLLECTING OF BIB NUMBER
In Aupark Shopping Mall Košice, Námestie osloboditeľov
Friday – October 4, 2019 from 10:00 am to 8:00 pm
Saturday – October 5, 2019 from 9:00 am to 8:00 pm (Minimarathon until 6:00 pm)
WHAT YOU NEED TO PICK UP YOUR BIB NUMBER
The most important document to pick up your Bib number is your Start Acceptance and ID Card.
We will send the Start Acceptance to all participants by e-mail in pdf format. You can also download your Start acceptance from your runners account: https://registration.kosicemarathon.com/
The Start Acceptance is only available to thouse participants who fullfiled all condition of participation at the Kosice Peace Marathon.
Please, read carefully the final instructions, you will find the most crucial information and answers to the most frequently asked questions there.
KOŠICE PEACE MARATHON COURSE MAP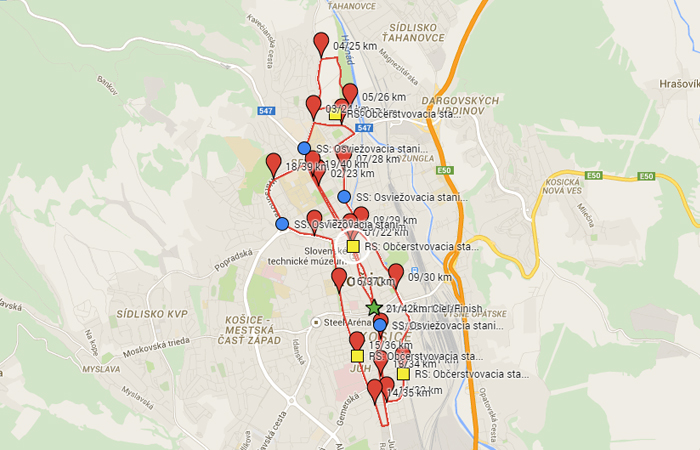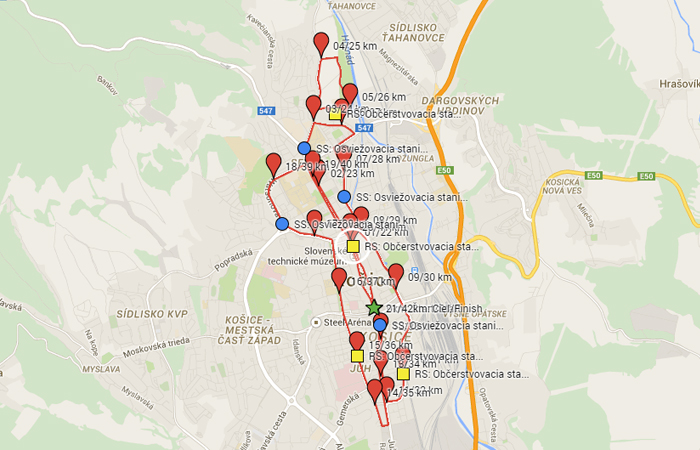 CONTACTS
Presentation of participants of the Kosice Peace Marathon (Aupark) – only from 4.10. to 5.10.2019
Information for participants about registration to the Kosice Peace Marathon
+421 901 700 514
Marathon Office (hotel Doubletree by Hilton) – only from 4.10.2019 to 6.10.2019
General information about the Kosice Peace Marathon. The Office does not provide information about the presentation of participants.
+421 901 700 551