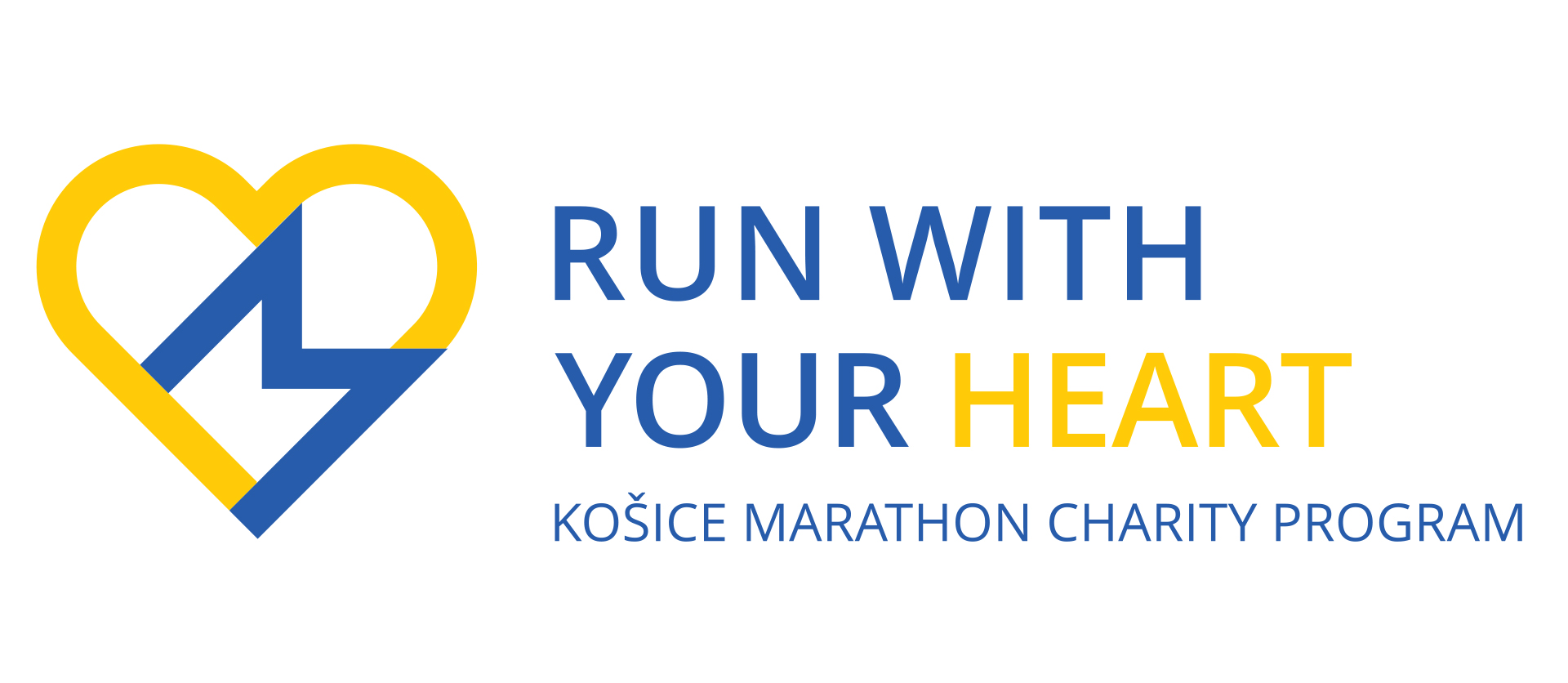 As a participant of the Košice Peace Marathon 2022, you can take part in a unique charity program RUN WITH YOUR HEART.
HOW CAN YOU DONATE
Every runner can donate optional amount during the online registration for the Košice Peace Marathon 2022 for the charity program.
This year, the direction of this aid, in the humanitarian crisis in Ukraine is clear. We will try to help people who find themselves in critical situations as a result of these events.
In addition to donating funds during registration for the Košice Peace Marathon, there is also the possibility of immediate participation in the virtual event Run with your Heart, run for Ukraine. The voluntary entry fee you contribute will be used in its entirety for the mentioned purposes.
We do not issue any detailed propositions for Run with your Heart, Run for Ukraine, and there is no prescribed distance. It is about symbolism and belonging. Of course, we will be happy if you share with us on social networks or in any other way how you perceive the situation and how you conducted this charity run.
Register for Run with your heart, run for Ukraine.
Register for the Košice Peace Marathon and donate here.
HOW WE WILL THANK YOU
All the names of donors supporting this charity program will be displayed in the results list together with Run with your heart logo. This logo will be displayed also on every participation cerrtificate of each donor.
To those who will help by participating in the virtual form of this project, we will send a certificate. However, we are convinced that the vast majority of people involved in this activity do so primarily out of their deep conviction.